We're happy to give the public another update on our progress so far within the Ham Radio Mod Project!
Its goes by RadioCraft (he also answers to Ham Radio Mod)
We took our time coming up with a name for the project, but we wanted to get it right. It's like a child, your family will have to live with the name forever, and we see this mod being a great part of the Amateur Radio and Minecraft Community family!
After calling it the "Ham Radio Mod" for far too long, we've chosen an official name: RadioCraft. It's short, sweet, and straight to the point. Big thanks to Austin K0AXL for suggesting the name (we reward him by adding a cookie next to his name on Discord).

Discord – Because Groups.io was too Much Work, Frankly.
Speaking of Discord, come check out our Discord server! It's our hub for development discussion, feature suggestions, and bug reports! Yep, you can suggest a feature! Come on by and join in on the fun!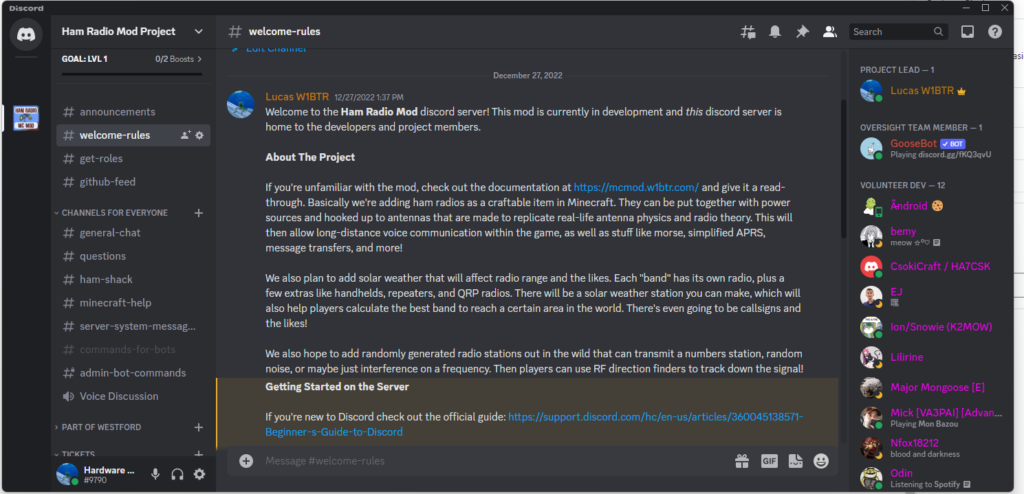 The git that keeps on giving – Github is here!
That's right, we have an official Github repo! Want to contribute to the project? Github is the place to do it (and join the Discord, too)! We're still working on making the Github page look pretty, but it's there!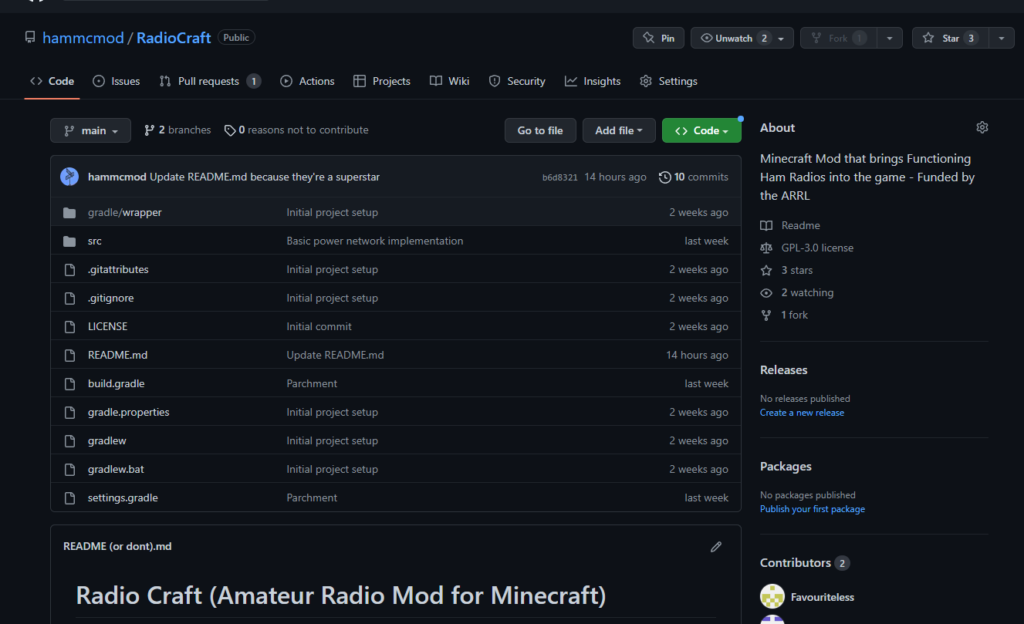 Progress – We've got it, You Want it!
We've been making some great progress within the development and design work too! So far we've got a functioning power management system all set and ready to go, as well as the placeholders for all of the unique items we'll be adding into the game. We've also got a sneak peek at our first radio model, this one is the dedicated "20m Band Radio:"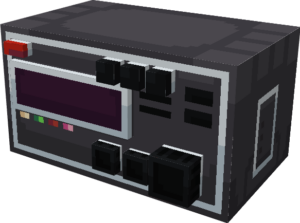 Note: This is an early model and may not reflect the final design!
The work is, of course, ongoing and we're excited to move forward. We'll continue to post updates on the blog here on https://mcmod.w1btr.com, as well as frequent updates, answered questions, and polls on the Discord server!
Thanks and 73!